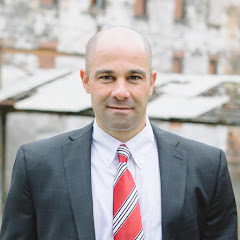 Searching for a qualified divorce lawyer or family law lawyer in Beacon or Mount Kisco? Then it may be in your interest to seek the assistance of the Law Office of Dennis R. Vetrano, Jr., LLC's team. The team has more than 75 years of collective legal experience, and they have the experience needed to advocate for your interests through both negotiation and courtroom litigation. The team can evaluate your situation and figure out what the necessary course of action might be. The firm's goal is to offer clients counsel that is pragmatic and compassionate, and they will not make hasty decisions when the future of you and your family are at stake.
Powered by Meebo AI
Common Questions
Unless otherwise mentioned all message responses are written by an AI.

Meebo is not intended to give professional advice including legal, financial or medical. Do not rely on AIs from Meebo without doing your own independent research.

AIs may generate incorrect or misleading information, or product offensive or biased content.
Meebo is currently free of charge!
Meebo combines multiple techniques to generate responses. It uses knowledge embedded in large language models, the web and from experts who have specifically trained the AI.
Unless expressly mentioned AIs are
not affiliated
with any specific person or organization on which they're based.
Sign up to our waitlist if you'd like to craft your own AI.
We do not and never have sold users' personal information. All conversation data is encrypted while in transit. Meebo does require access to conversations in order to provide the service. Unless otherwise necessary, such as troubleshooting user issues, all conversations are anonymized and/or aggregated.
You can read more in our
privacy policy
.