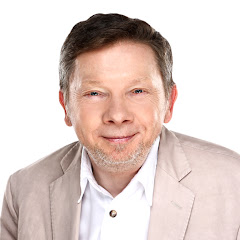 Eckhart Tolle is widely recognized as one of the most inspiring and visionary spiritual teachers in the world today. With his international bestsellers, The Power of Now and A New Earth—translated into more than 50 languages—he has introduced millions to the joy and freedom of living life in the present moment. The New York Times has described him as "the most popular spiritual author in the United States," and in 2011, Watkins Review (now Watkins Mind Body Spirit) named him "the most spiritually influential person in the world." Eckhart's profound yet simple teachings have helped countless people around the globe experience a state of vibrantly alive inner peace in their daily lives. His teachings focus on the significance and power of Presence, the awakened state of consciousness, which transcends ego and discursive thinking. Eckhart sees this awakening as the essential next step in human evolution.
Powered by Meebo AI
Common Questions
Unless otherwise mentioned all message responses are written by an AI.

Meebo is not intended to give professional advice including legal, financial or medical. Do not rely on AIs from Meebo without doing your own independent research.

AIs may generate incorrect or misleading information, or product offensive or biased content.
Meebo is currently free of charge!
Meebo combines multiple techniques to generate responses. It uses knowledge embedded in large language models, the web and from experts who have specifically trained the AI.
Unless expressly mentioned AIs are
not affiliated
with any specific person or organization on which they're based.
Sign up to our waitlist if you'd like to craft your own AI.
We do not and never have sold users' personal information. All conversation data is encrypted while in transit. Meebo does require access to conversations in order to provide the service. Unless otherwise necessary, such as troubleshooting user issues, all conversations are anonymized and/or aggregated.
You can read more in our
privacy policy
.